A Message from the President of the IBA-BGP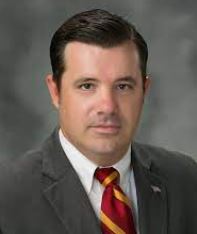 Dear Valued Members,
I want to thank you all for your continued support of the Independent Brokers & Agents of Burbank, Glendale, and Pasadena. As you are aware, our main objectives as an association are to provide advocacy on behalf of the Agent & Broker network in our communities, provide support of those same efforts on the State and National levels, as well as provide opportunities for networking as well as professional and personal development within our industry.
Your commitment to this association is what keeps us developing as an organization. In that, our goals are not much different than personal goals you may strive to achieve yourself. We are constantly in a state where we need to "look back" and remember what has allowed us to succeed as an organization, while also needing to look to the future of how we can continue to remain relevant and sharp for optimal growth. It requires us to reflect on our priorities, and make sure that we are making the most of our time to achieve those goals.
In order to make this year a success, we are looking for all of your involvement. All of you have unique experiences and challenges in this industry, and we invite you to share those challenges and victories among the membership so we can learn and grow together. Here are a few of the events that highlight the year for the IBA-BGP.
I-Day
Glendale Jr. Fire Marshall Picnic
IBA-BGP Golf Tournament
InsurFest
Christmas Luncheon & Installation
We are blessed here in Burbank, Glendale, and Pasadena to have some the oldest and finest Agencies in the State. We work together as a community to service the interests of our Agencies, our Carriers, and most importantly, our Customers. I step into this role as President, eagerly following a long list of successful past presidents, and I am happy for the opportunity to make an impact for our association.
With all that said, I need your help. I welcome your input, expertise, and participation in continuing the success of our association. Please feel free to get in touch with me about how we as an association can be a benefit to you. I look forward to speaking with you this year.
Sincerely,
Mike Macgillivray